Call Our Sales Team on – 1800 600 602
NGP Platform Doors
Next Generation Series of BRT / PSD doors
BRT Half Height and Full Height Platform Screen doors BRT PSD system is applied to Bus Rapid Transit station. It is set by the edge of the BRT station, which separates the station waiting area from the buses. The PSD can be automatically opened and closed when buses arrive or departure, which creates a safe, comfortable environment for the passengers.
PSD system is installed for BRT in most cities. As a new technology application, it plays a very important role in city transportation.
Automatic Platform Screen Doors
Full Height PSD Doors
Half Height PSD Doors
for Transport Industry for BRT applications.
OTHER:
Maximum opening width – 4000 mm
Maximum door weight – 240 kg
Opening speed, variable – 250-1200 mm/sec
Closing speed, variable – 50-600 mm/sec
Door open dwell time – 0-30 sec
Manual opening/closing force – <30N
BRT Platform Screen Door System
Half Height PSD Doors
I. General Technical Parameters
The system has two opening modes: single slide opening and bi-parting opening
System total height: ≤1800mm
System total thickness: ≤300mm
Tolerance of vehicle parking position: ≤200mm
Wireless control between vehicle and Platform Screen Door uses infrared remote control. Infrared remote control distance: ≤500mm (LH&RH); ±2000mm (between infrared transmitter and receiver);
Full Height PSD Doors
Heavy Duty PSD Doors by ADIS Australia
PSDs are composed of three main parts – the glass wall, the glass sliding doors, and the door mechanism (and connected accessories).PSD can be installed at level with the bus floor or recessed by at least 600mm from the footpath edge, i.e. at street level. In both cases, PSDs offer an increased level of safety for pedestrians at bus stopping locations, segregating vehicle movement from pedestrian activity.
The door mechanism includes a number of modules, including the door control unit and the various control panels connected to this door system.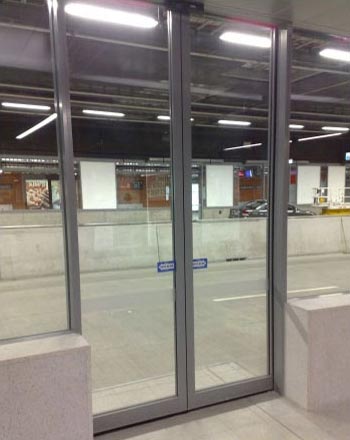 Awards Winning Products
ADIS Automatic Doors have been successful in achieving the Australian design award for excellence in product design & excellence in product efficiency.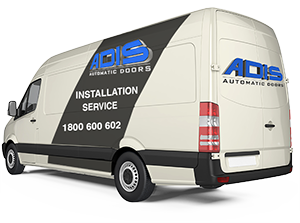 Installation
The operator shall be installed by the manufacturer or the authorised service agent.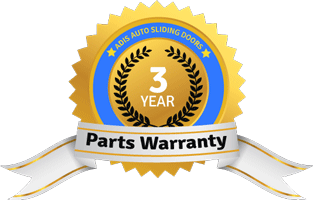 3 Years Full Parts Warranty
All ADIS framed door units are covered by a three-year parts warranty and a 12-month labour warranty.