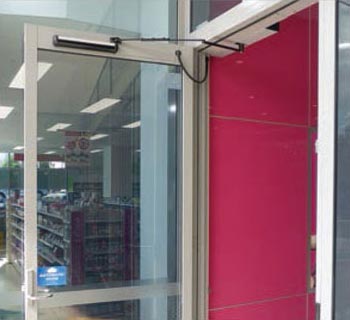 Enjoy high performance with a slim door design.
The ADIS iSwing automatic door operator is a hi-tech, heavy-duty module that comes with both push arm and swing arm configurations, guaranteed to give you a seamless and nearly silent operation of opening and closing doors as if by magic.
Designed to comply with Australian Standards, the iSwing is packed with a multitude of features and options, from electronic locks and UPS battery backup to instant access via a radio transmitter remote control.
Not only is the iSwing energy efficient, it's designed for smooth integration with other modern technologies such as swipe card readers and fire alarm systems.
Because it was designed with Australian Standards in mind, this automatic door operator can be configured to a safe speed, either at a set rate of more than three seconds or through the aid of presence sensors fitted to each door leaf.
Since we've put such care into this product, we guarantee that you'll get a high standard of performance and the utmost value for your money.
To inquire about this system, please contact us.