Call Our Sales Team on – 1800 600 602
Slimline Frame Doors
ADIS Slimline Safety Door System
The doors and sidelights for the automatic door entry screen shall be constructed from ADIS slimline safety door system, designed to conform to the new Australian Standard for Automatic Doors AS 5007.
ADIS Safety Door System minimises:
Finger entrapment

Draw in hazard

Shear hazard

Body and head entrapment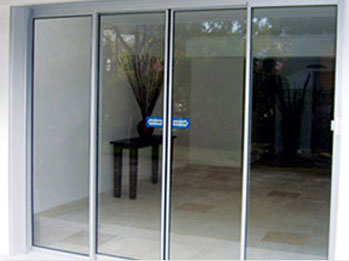 Specifications
The framing system shall contain the following features and advantages to guide against the hazards associated with automatic sliding doors including finger entrapment, draw in hazard, shear hazard as well as body and head entrapment.
The frame vertical profile in elevation shall be no wider than 32mm. This shall maintain a near frameless slim look.
The doors and frames shall have a complete seal system on all four sides of the doorway to ensure total closure of the opening against the extremes in climate, dust and wind.
Joints between the door and fixed sidelights are to be overlapping and interlocking, in addition, the maximum width of a joint gap shall not exceed 6mm, to ensure minimal draw in hazard.
Frames and doors are required to be flushed glazed, this will ensure that both draw in and shear hazards are minimized below accepted norms.
The leading edges of each door are to be fitted with PVC buffer strips to help protect the door finishes and to give increased weather seal whilst doors are closed.
The frames are to be built to accept various thicknesses of glass ranging from 10mm to 15mm, this will ensure the safety of the public and allow the door system to be suitably utilised on many applications in size of glazed screens and the wind loads that may vary in various location throughout Australia.
The ADIS electric lock system is to utilised to secure the doors manual locking devices are not to be accepted.
Options
An internal safety screen is available to assist with minimization of body and head entrapment directly behind the path of the door of travel, this panel is pivoted to allow access for cleaning.
Security airlocks with a sleek design.
Capable of accepting 10mm to 15mm glass to suit high wind zones.

Awards Winning Products
ADIS Automatic Doors have been successful in achieving the Australian design award for excellence in product design & excellence in product efficiency.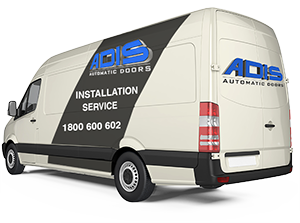 Installation
The operator shall be installed by the manufacturer or the authorised service agent.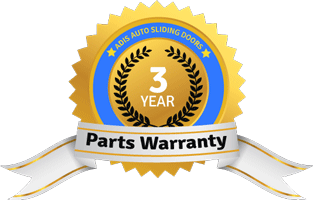 3 Years Full Parts Warranty
All ADIS framed door units are covered by a three-year parts warranty and a 12-month labour warranty.