Fire Door
ADIS iSwing HD Fire Doors: Life-saving Solutions
Each year, despite the utilization of fire detection systems and smoke detectors, a significant number of fires cause extensive damage to buildings worldwide, leading to severe consequences. Therefore, the implementation of preventative fire safety measures during the building planning phase becomes paramount. The effectiveness of these measures directly correlates to the preservation of human lives. It is crucial to acknowledge that the significance of fire-resistant doors extends beyond their mere presence; the selection and integration of door components are equally pivotal. These components must successfully reconcile the requirements specified in building codes with considerations of functionality and user convenience.
The design of fire compartments, which prevent the propagation of fire and smoke during emergencies, is guided by the Australian building codes and specialized regulations. The safety certification of fire doors relies on the utilization of compatible materials and components that have undergone rigorous fire testing. Any alteration or installation of non-compliant hardware on the door, deviating from the manufacturer's approved installation guide, renders the certification void and compromises the safety of the door.
iSwing HD by ADIS, hold-open systems for fire doors.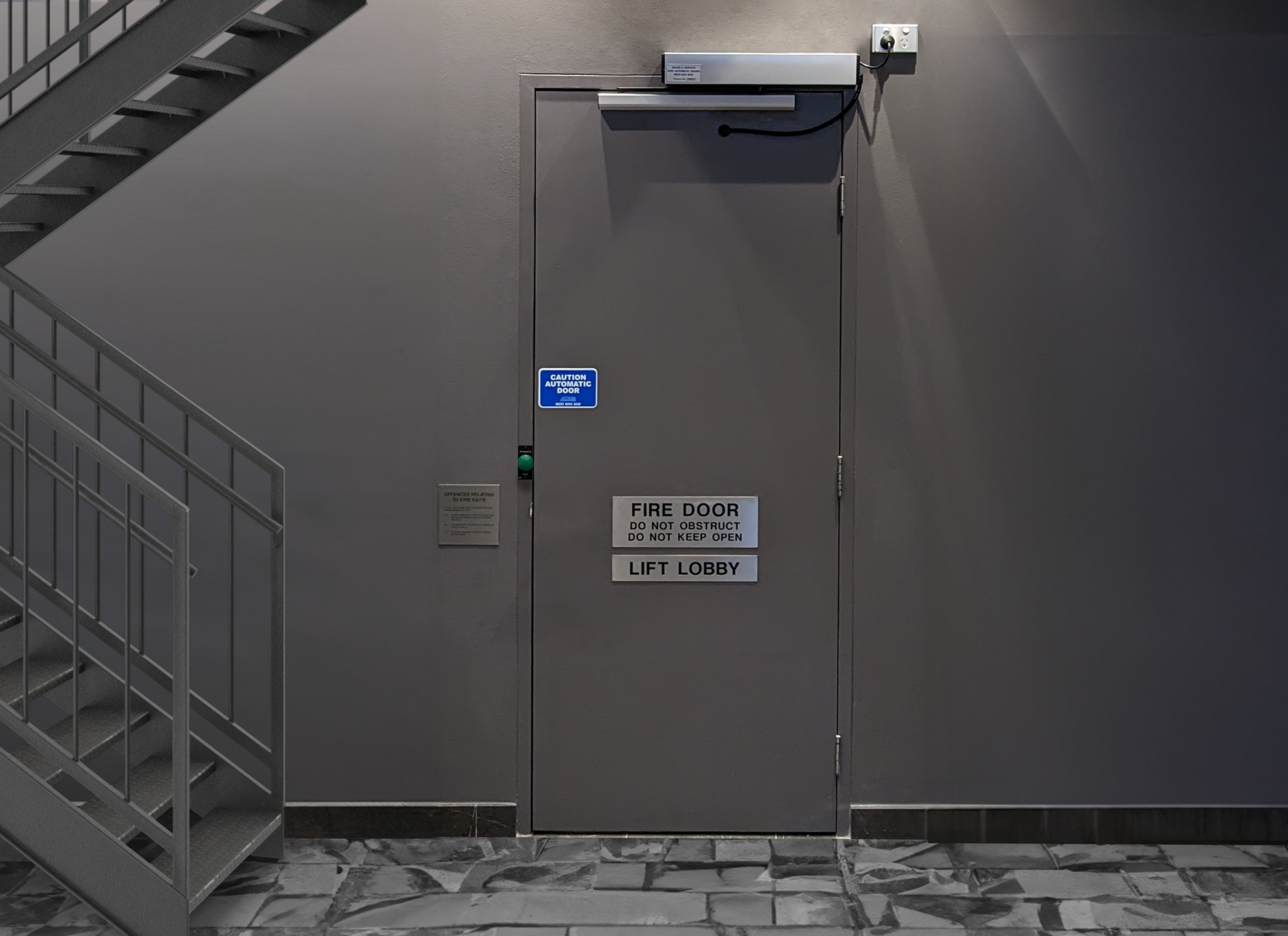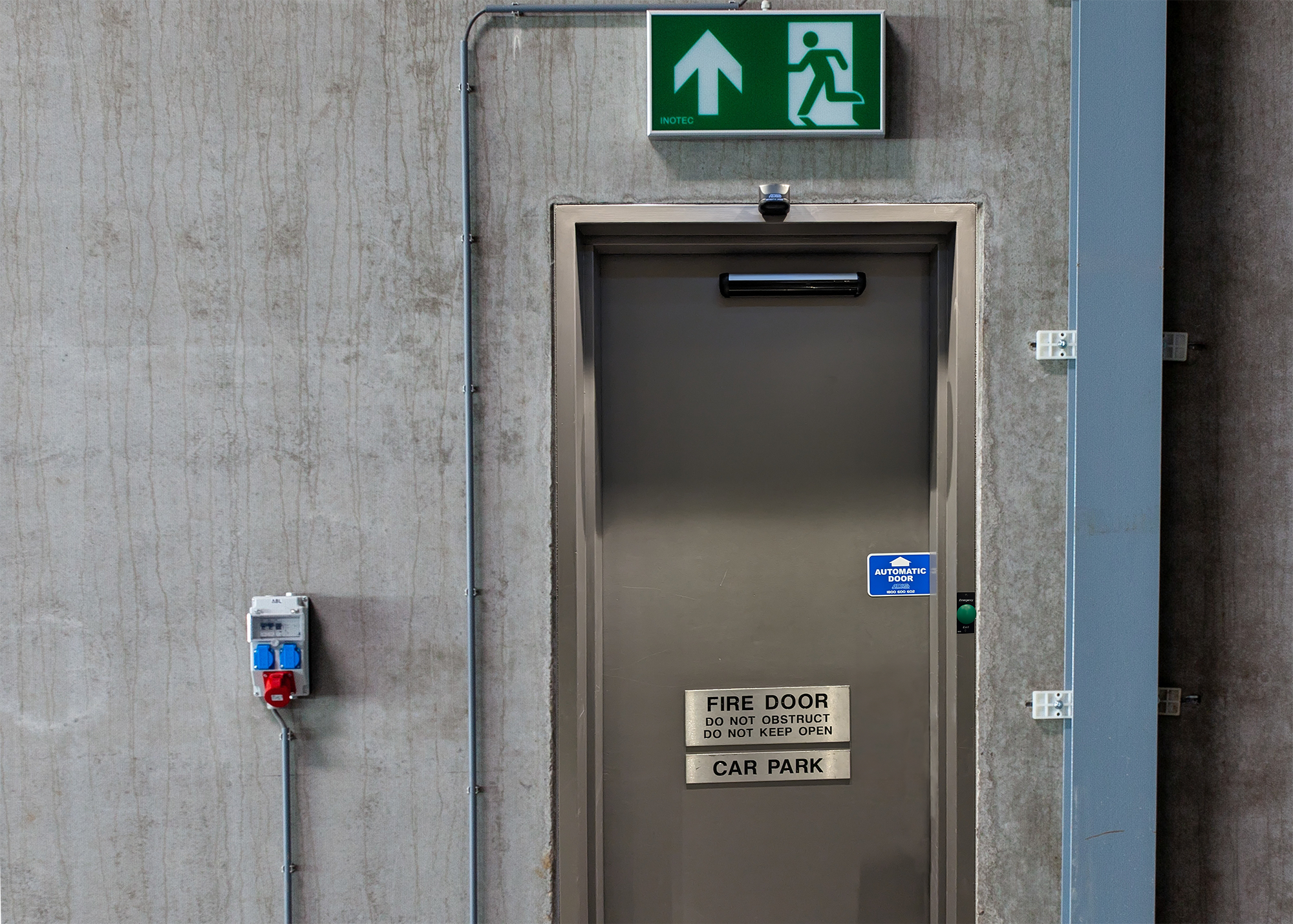 Requirement
In order to ensure optimal structural fire protection, fire and smoke protection doors necessitate a design that incorporates self-closing mechanisms capable of withstanding the most extreme loads and temperatures during emergency situations.
Furthermore, it is imperative that locked doors within escape and rescue routes can be swiftly and easily opened in the event of danger. This requirement is also enforced by insurance companies, law enforcement agencies, and emergency response organizations, who advocate for the implementation of robust security measures to deter unauthorized access and burglary attempts.
Solution
iSwing HD by ADIS door operators can guarantee reliable closure. When these components are sans hold-open feature, they automatically close the door once it's been walked through.
Hold-open systems carefully suspend the operation of a locking device and reliably shut permanently open doors in the event of a fire.
To ensure both accessibility and fire protection simultaneously, a mix of various components such as hold-open systems, free swing door closers, or swing door operators is necessary, depending on the needs of the users—whether they be elderly, physically impaired, or have disabilities.